Veiled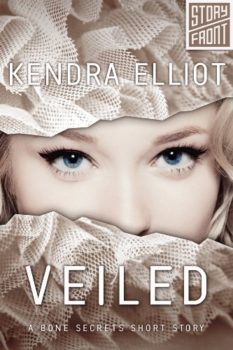 Bone Secrets #3.5
December 4, 2013
Audio, e-Book
When a dead body turns up in the hot tub at a high-end resort on the rugged Oregon Coast, forensic investigator Lacey Campbell and her fiancé, Jack Harper, realize their vacation is over.
Tragically, the dead woman is dressed in a wedding gown, even more disturbing for Lacey since she's about to become a bride. When the victim turns out to be a popular bartender with a bad-news ex-husband, it looks like a domestic quarrel turned deadly. But could there be something more sinister going on in this tight-knit community? Swept into the investigation, Lacey uncovers a killer with a morbid perspective on marriage.
From master of romantic suspense Kendra Elliot comes a fast-paced tale of obsession and murder.
Other Books in the Bone Secrets Series