The First Death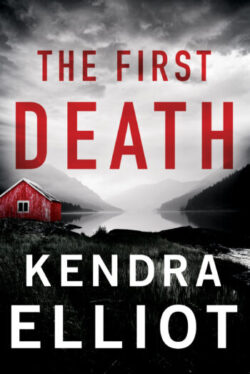 Columbia River #4
June 13, 2023
A Wall Street Journal bestselling series.
For a search and rescue expert, the buried remains of her past are a dangerous obsession in a twisting novel of suspense by a Wall Street Journal and Amazon Charts bestselling author.
Rowan Wolff was five years old when she, her brother, and their babysitter were kidnapped by a serial killer in the Pacific Northwest. The babysitter was murdered. Rowan was saved. Her brother was killed and buried in the forest, his remains never found. The convicted killer refuses to say where he buried the boy. Twenty-five years later, Rowan is committed to search and rescue with her faithful canine and is obsessed with finding her brother's grave—and closure.
Detective Evan Bolton thrives on unraveling tough cases, but his latest is disturbing. There's another serial killer hunting in Deschutes County, Oregon, and the crimes are identical to those committed by the sociopath languishing in prison. Each victim is linked to Rowan. When skeletal remains of several bodies are exhumed in the forest, Rowan's connection becomes more entwined and impossible to ignore.
Rowan and Evan are determined to solve the case before someone else dies. And someone else will, as the truth about the past is unearthed.
Other Books in the Columbia River Series