At the River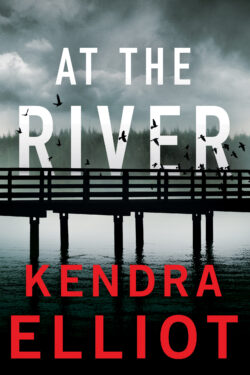 Columbia River #5
Mercy Kilpatrick
February 13, 2024
Twenty years ago, five teenage campers disappeared. Two eventually turned up, bound and left for dead on the Columbia River's rocky shore. Only Devin Bonner miraculously survived, but with no memories of what happened in the Oregon forest.
After decades, the cold case generates heat for FBI Special Agent Mercy Kilpatrick and her husband, Police Chief Truman Daly. They're investigating the murder of a true-crime podcaster found at the river's edge in the same location, and with the exact same manner of death. With the discovery, Devin's nightmares return. His only real friend is Ollie Smith, Truman's orphaned ward, whose own search for the truth sucks Ollie into a mystery far greater and more dangerous than anyone imagined.
Following a trail of fresh blood and an escalating series of murders, Mercy and Truman must work fast to unlock whatever traumas are buried in Devin's memories before the secrets of the past claim another victim.
Other Books in the Columbia River Series
Other Books in the Mercy Kilpatrick Series