In the Pines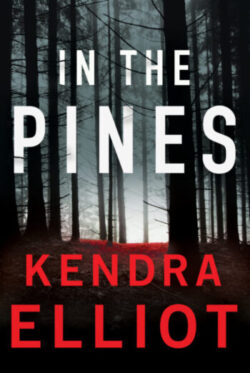 Columbia River #3
Mercy Kilpatrick
August 16, 2022
A national treasure hunt with a $2 million prize has driven obsessed fortune seekers to overrun the small town of Eagle's Nest, Oregon. The hunt's cryptic clues and the lure of wealth have exposed the desperate side of human greed: theft, fights, trespassing—and even the motive to kill. Police chief Truman Daly craves peace in his town but has a murder on his hands instead. Now the big prize isn't the only thing hiding in the pines. So is a killer.
When a young boy walks into the local café and claims his mother and baby sister have been missing for weeks, FBI special agent Mercy Kilpatrick investigates and exposes a disturbing twist in his story. Deep family secrets and lies that started sixty years ago have burst into the present, bringing with them deadly consequences.
Mercy's and Truman's investigations lead down a path of murder, revenge, and buried secrets to uncover two intertwined mysteries as dark as an Oregon forest.
Other Books in the Columbia River Series
Other Books in the Mercy Kilpatrick Series