Spiraled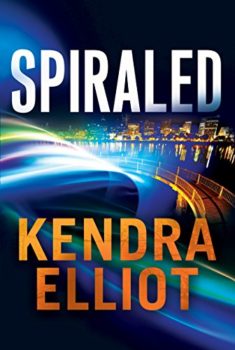 Callahan & McLane #3
June 2, 2015
Audio, e-Book, Trade Size
A Wall Street Journal bestseller and Daphne du Maurier Award winner.
FBI Special Agent Ava McLane solves crimes; she doesn't witness them. When she's trapped in a mall without her weapon as a shooter picks off victims, she hides with a wounded teen and prays for her survival.
But that's only the beginning…
An epidemic of mass shootings has swept across Oregon. The young shooters terrify the public, committing random murders before taking their own lives. The task force assembled to solve the case—which includes Ava's boyfriend, detective Mason Callahan—remains stumped. And on top of this chaos, Ava's troubled twin sister reappears, throwing Ava's already-tumultuous life into a tailspin.
An old-fashioned cop with a strong sense of duty, Mason struggles to find the cause of the shootings as workaholic Ava spins ever closer to breaking down. But can one detective save the lives of countless innocents—and prevent the woman he loves from going over the edge?
Other Books in the Callahan & McLane Series
★★★★½ stars HOT! –Romantic Times Book Reviews
JUNE 2015 RT TOP PICK!
2016 Daphne du Maurier Winner
"The amazing detailing and descriptions by this wondrous author are so exact that this novel plays out like a movie on the big screen. Please be forewarned that you will have trouble putting this book down for silly things like eating and sleeping."
– RT Book Reviews