Gone to Her Grave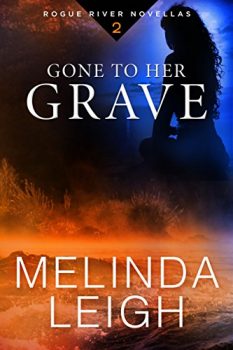 Rogue River #2
October 21, 2014
e-Book
In Solitude, Oregon, everyone has secrets…and some will kill to keep them.
When she believes a teen is falsely accused of drug dealing, social worker Carly Taylor takes on a high-risk case and her estranged husband—the detective in charge of the investigation—to prove the boy innocent. A deadly new designer drug has taken hold of her small rural hometown of Solitude, Oregon, and Carly is determined to find the real dealer and clear the teen's name. But the deeper she digs into the case, the more danger she unearths, until someone decides it's time for Carly to move on…permanently.
Investigator Seth Harding knows he can't stop his wife when she has a child to protect. But he risks any chance of reconciliation with Carly if he can't learn to accept her dangerous job. When a drug dealer decides Carly is getting too close, will Seth lose her altogether?
A pulse-pounding Rogue River novella, Gone to Her Grave is the second exciting addition to the new romantic suspense series from Melinda Leigh and Kendra Elliot.
Other Books in the Rogue River Series